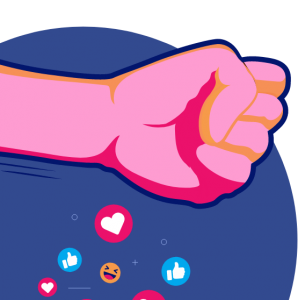 DIGITAL MARKETING IN KOREA
PPC Advertising, SEO and Social Media on Naver, Daum and KakaoTalk
Many companies want to get more Korean clients. But how do you reach Korean consumers via Online Marketing ?
The Korean web advertising system is similar to your current one but also different in some aspects. Many people use portals like Naver and Daum (which are also search engines and social networks) and the messaging app KakaoTalk.
Here we will explain how you can reach the Korean customers that you want to target.
Worldwide, there are only three countries where the default search engine is not Google. Those are Russia, China and Korea. The search engine (or more appropriately, portal) most used in Korea is called Naver (owned by NHN). It is the fifth largest search engine in the world.
According to Nielsen Koreanclick, the top search engines in Korea are: Naver, Daum and Google. Korea's second largest portal is Daum, which merged with Kakao (known for the mobile messaging application KakaoTalk). A breakdown of market share is in the image below.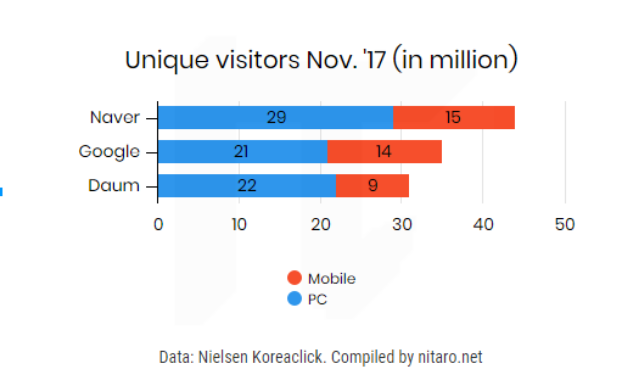 Google may have more unique visitors, people spend more time on Daum and it has more pageviews. (The demographic that uses Daum is older.)
Why this discrepancy between PC and mobile?
This may have to do with the fact that Google is the default search engine on many smartphones (Chrome).
NAVER and DAUM : SERP (search engine results page)
With Naver and Daum you can also email, blog, do Q&A, shop, watch TV and read news. The rate of user generated content is high, all different kinds of content are clearly distinctive in the result page of a query. Like brand search, other ads, site search, news, video, etc., a specific section in the SERP of Naver is reserved for blogs.
An example of the Naver SERP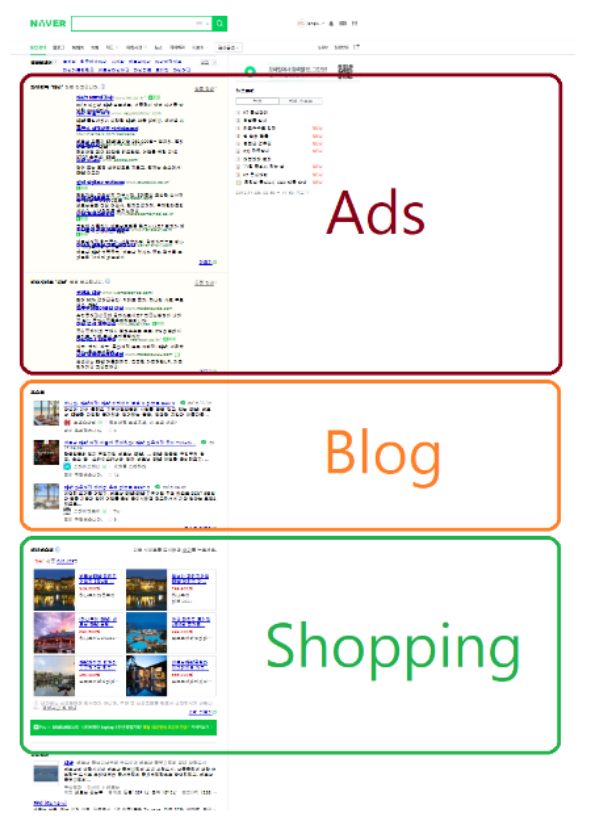 An example of the DAUM SERP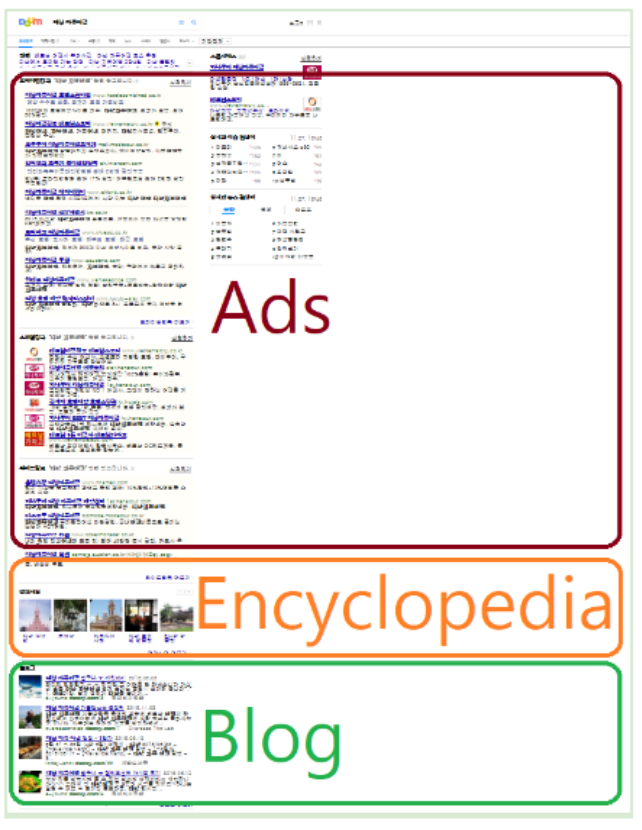 The Search Results Categories in both Naver and Daum SERPs are:
ORGANIC RESULTS
ADVERTS AND PROMOTED CONTENT
ORGANIC RESULTS
Blog (user generated content)
Cafe (similar to a Facebook group)
Image (similar to Google Images)
Video (similar to YouTube)
Map (similar to Google Maps)
Books (similar to Google Books)
Academia (similar to Google Scholar)
Q&A (similar to Quora)
Website (most similar to Google's SERP)
Post (results from mobile blogs)
Music (results related to artists and songs)
News (aggregation of various news outlets)
Shopping (aggregation of various shopping sites)
Dictionary (various Korean to foreign language dictionaries)
Encyclopedia (aggregation of various encyclopedia)
Real time (recent results from Twitter)
ADVERTS AND PROMOTED CONTENT
NAVER and DAUM : PPC (Pay-Per-Click)
Ads feature quite prominently in Naver and Daum's SERP. There are five kinds of ads:
The most eye catching ad in both Naver and Daum is "brand search", an example is below with 4 images and multiple links. It features a banner above the regular text ads.
Instead of just text, it also shows images. While it gives your brand a lot of legitimacy, there are some requirements to be eligible for brand search. One of these requirements is that you can only use keywords related to your brand.
The minimum click budget for brand search is 500,000 won, roughly $500.
PPC : Website, Content, Shopping Ads
Website, content and shopping ads are very similar to Google text and shopping ads.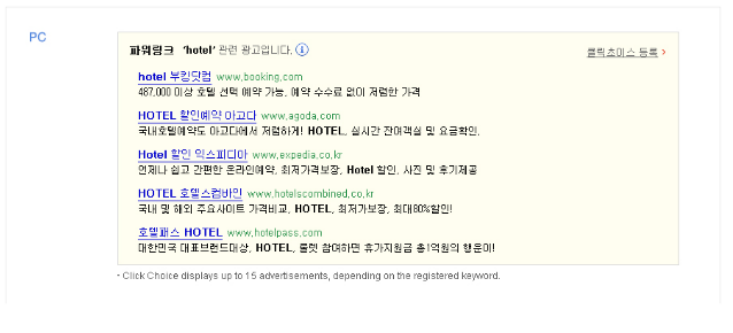 You can use Content ads to promote your Naver Blog. These blog post ads can generate more clicks, have lower CPC and drive more leads than normal text ads. The Naver Blog posts cannot be too commercial, however. They have to be informative and to rank first page in Naver you would have to publish weekly, or more often depending on the competitiveness of the keyword.
The Naver Blog algorithm favors accounts that publish regularly. For more info, check out the Media Kit.
NAVER and DAUM : Social media
What are the most used social networks in Korea? That depends on page views, time spent, on mobile app or desktop. According to WiseApp, the most popular social media apps are: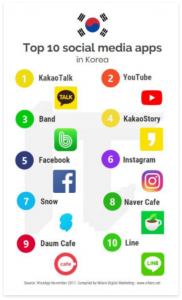 KakaoTalk – messaging app
YouTube
Band – app for groups
KakaoStory – social network
Facebook
Instagram
Snow – similar to Snapchat
Naver Cafe – similar to Facebook Groups
Daum Cafe – similar to Facebook Groups
Line – messaging app

Android has roughly 71% market share vs. 28% iOS. There is a Korean "One Store" run by telecom companies and Naver that competes with Google Play and App Store. One Store has a 39% market share. Facebook is also experimenting with food ordering, and is helping startups in Korea to go global. Six million Koreans use Instagram.
As for demographics, younger people (people in their 10s and 20s) prefer Facebook, YouTube and Twitter, older people (40s and 50s) use KakaoStory and Band.
According to another study, YouTube is the most popular with teens. Both Naver TV and Kakao TV are making efforts to capture market share from YouTube in Korea. Through YouTube, Google gets a lot of ad revenue while Naver leads in PC and mobile ads.
What about the importance of smartphones and tablets? The majority of traffic now comes from mobile, in categories like restaurants (and with younger people) it can be higher than 57%. In Korea, 84 percent use SNS through their mobile devices while only 1.5 percent used personal computers.
More and more advertising budget is spent on mobile and online. The Korean advertising market grew 15% in 2016 and 32% (1.75 trillion won) was spent on digital. Of digital, 49% went to mobile. This meant a growth of 36% compared to the year before (the largest growth among sectors).
Want more Koreans to visit your website? Then you have to do search engine optimization (SEO). SEO is necessary to rank higher organically in any search engine or portal. Search engines and portals have factors to decide how much traffic they send you. These characteristics are also called algorithms. Search engines are machines, so they use robots (spiders or web crawling bot) to discover new and updated pages to be added to the index.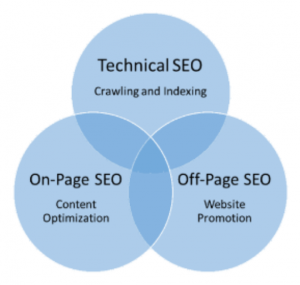 Compared to Google, it is relatively fast and easy to rank first page in Naver or Daum using, for example, Naver Blog or Daum Blog. As for optimization, Naver Webmaster Tool is your first (free) step towards visibility on the Korean market.
For SEO purposes, it is highly recommendable to use Naver's homegrown blogging service – in some cases it even ranks higher than your website.
Tips to consider for a better ranking on Naver and Daum
Naver and Daum SEO checklist
Tips to consider for a better ranking on Naver and Daum
Having a website in Korean
Registering for Naver / Daum and using all its services (Q&A, Post, Modoo, etc.)
Be active socially in different networks (Blog, Cafe, etc.)
Focus on content to show your authority with lots of information
Naver and Daum SEO checklist
KakaoTalk is the most used messaging app in Korea, 99% of Koreans use it regularly. Since October last year it is possible to make a company page for free in KakaoTalk. The Kakao company page is comparable to a Facebook Page. You can share coupons, posts, videos and infographics via your profile. Furthermore, you can promote your page via display ads in both KakaoTalk and KakaoStory, a social media app from the same company.
Mobile marketing is very simply marketing on a mobile device. Most mobile marketing consists of App Store Optimization (ASO) and advertising on messaging and gaming apps. Mobile marketing is getting more widespread, as more people use smartphones and tablets. For example, more than 1 billion of 1.79 Facebook users access Facebook on a mobile device only — and the number is growing. Also, 80% of ad sales of Facebook (including Instagram and Whatsapp) are ads sold on mobile devices.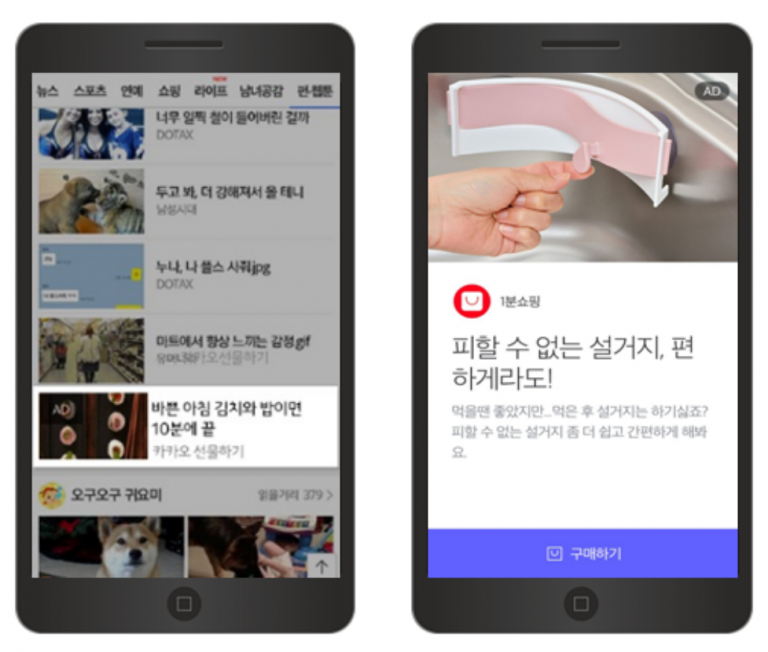 In Korea the biggest messaging app is KakaoTalk. The company that makes KakaoTalk is Kakao Corp. Kakao merged with Daum, search engine and portal and is partially owned by Tencent from China. KakaoTalk has 150 million users and is used by 93% of the Korean population.
Besides KakaoTalk, Kakao Corp has a lot more apps. For example, KakaoStory (social media), KakaoMusic, KakaoTaxi (ride-hailing), and numerous games. Even a hair salon-booking app is part of its portfolio. 
This is all to tap into the online-to-offline, or O2O, sector. The Korean O2O sector is expected to grow from 15 trillion won 2015 to 300 trillion won in 2017. Kakao generates most of its revenue from games and music (through its cooperation with Loen).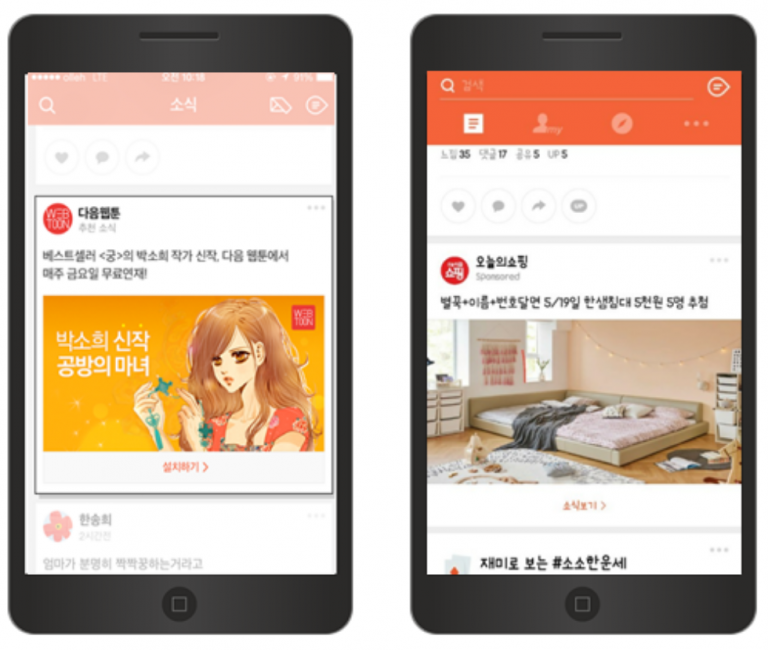 In Korea, mobile advertising will take over the PC ad market soon. Also, 16 percent of consumers use their smartphones for shopping. Mobile marketing may quickly replace for a large part e-mail marketing, as young people use messaging apps more and more. As a matter of fact, more people use messaging apps than social networking apps (3 billion vs. 2.5 billion). Furthermore, messaging app users are loyal and heavy users. In China, people use messaging apps more than search engines.
How can businesses benefit from Kakao? As a brand, you can start a "PlusFriend" company profile. These can be airlines giving you the latest promotions via messages or customer service like your boarding pass.
KakaoTalk PlusFriend company profile list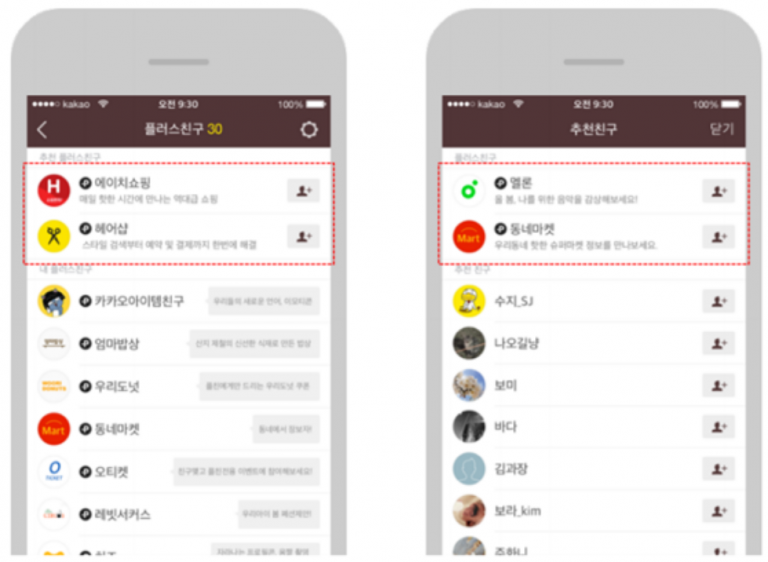 Customer file
PlusFriends / followers
Lookalike audience
Demographic
Persona

Activities,
interests
services,
categories,
keywords
III/ WEB DESIGN AND DEVELOPMENT
Need a website to grow your business? Our design and development team have the necessary experience to make a website that true reflects your business, in line with market trends and demands which helps in making your project a success. 
We can walk you through every step of the graphic design and development process, ensuring that the final product is a true reflection of your brand and corporate identity.
Partnerships & Certifications