Feel stuffy inside? Need a change of view? Want to get some exercise and fresh air? How about some recreational saltwater fishing this weekend (with or without a boat)? Get a tan in the beautiful nature while catching and eating some healthy fish! Tip: watch "Fisherman's Life" catch and cook YouTube Channel.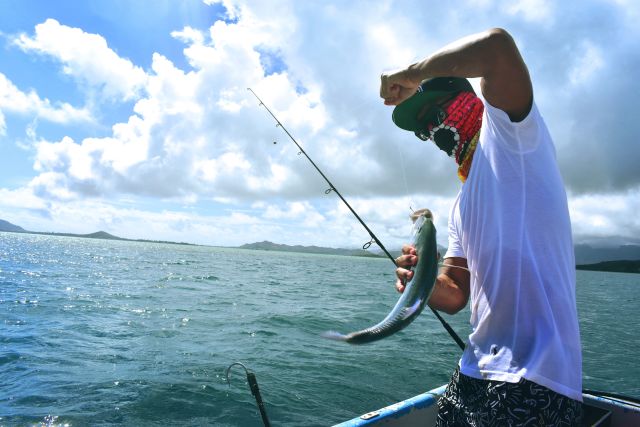 Have you been working / studying hard during the week and are you tired of staying at home on the weekends? But, you may still be a little cautious of going to crowded places. If so, we recommend that you enjoy some weekend leisure with your family, partner, or friends this weekend. Sea fishing, which even beginners without special skills, equipment, or know-how can enjoy. Here are 5 sea fishing hot spots near Seoul where you can go on a day trip without having to go far into the sea. Still too far away? Enjoy "hocance" in Seoul!
| | | |
| --- | --- | --- |
| Island | Area | Reach by |
| Gukhwado | Hwaseong | Ferry |
| Silmido / Muuido / Somuuido | Incheon | Car |
| Yongyudo | Incheon | Car |
| Seungbongdo | Incheon | Ferry |
| Sapsido | Boryeong | Ferry |
---
Family island Gukhwa (Hwaseong)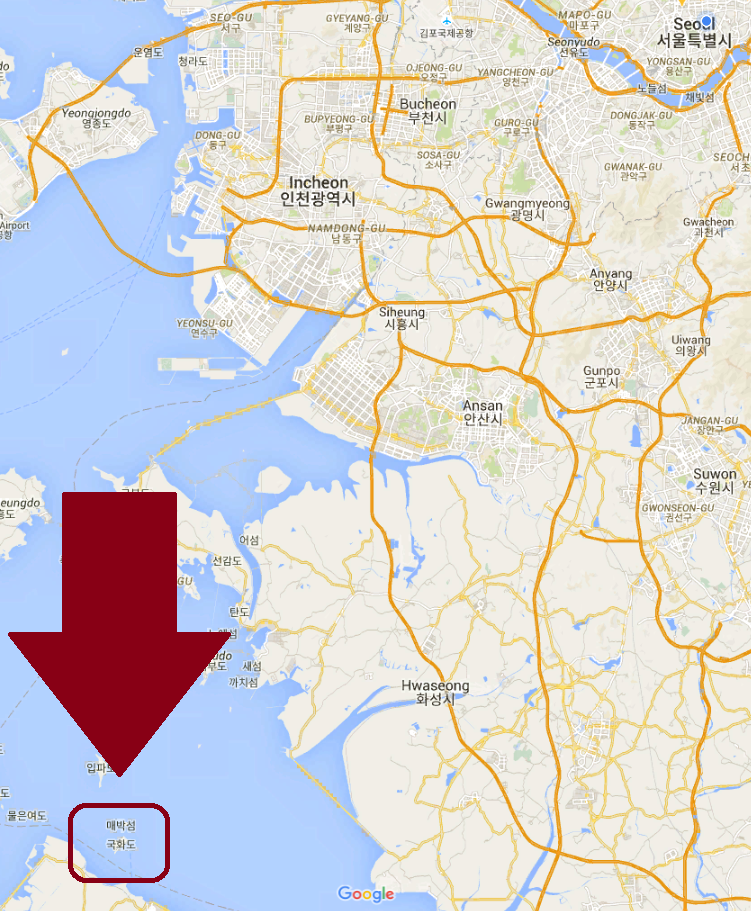 Gukhwa island, where you can also find a resort on the west coast, is popular among fishermen because you can enjoy sea fishing all year round.
On Gukhwado the fishing spots are:
Gukhwado dock
Gukhwado seawall
Seashore rocks on the east side of Gukhwado beach
On the west side of Gukhwado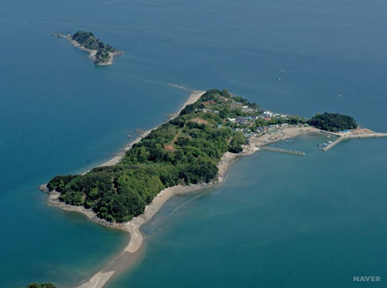 The main fish species in the vicinity are:
Halibut
Greenling
Flounder / Sole
Sea eel
Rockfish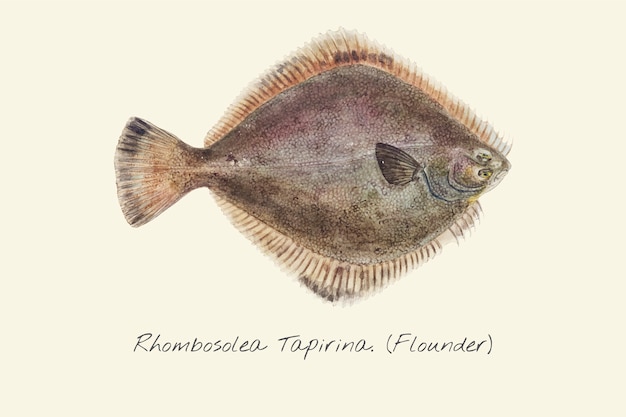 In spring and summer, there are a lot of greenling, flounder and rockfish. In the fall, you can enjoy greenling and rockfish. And in the winter, greenling.
As for bait, you can use:
Mudfish / loach
Squid
Horse mackerel
(Blue / red) clam worm
Krill
On Gukhwado, there is a tidal flat experience center, beach and promenade, so it is a good place to visit even for family fishing trips.
Route:
From Seoul to Gungpyeong port by car
Ferry to Kukhwado Island
Time: A total of about 1 hour and 55 minutes
Price: car toll 4,300 won, ferry round trip cost about 20,000 won per adult
Route: Follow the link for Naver Maps
Detailed island information: Gukhwado Island Travel Information
---
Feast of three beautiful islands, Silmido / Muuido / Somuuido (Incheon)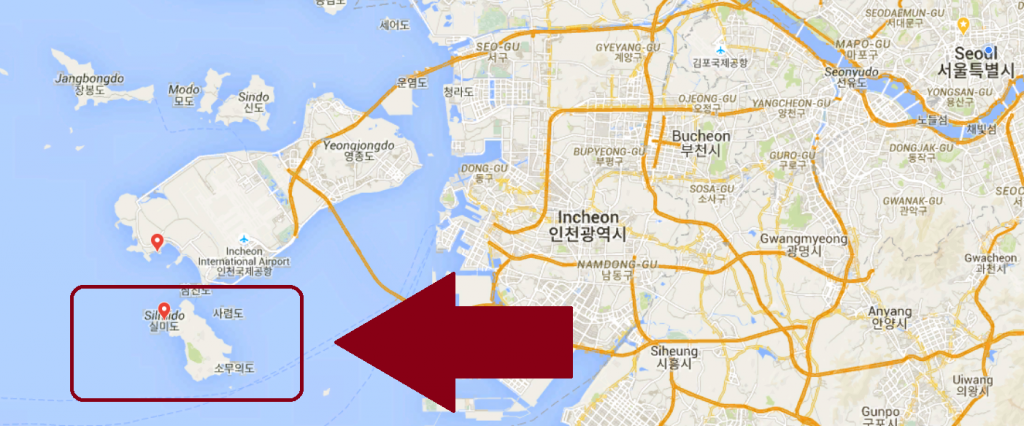 Speaking of Silmido, some people may think of a movie that was a hot topic for a long time, but today's Silmido and Muuido are popular with fishermen as a one-day sea fishing spot in Seoul.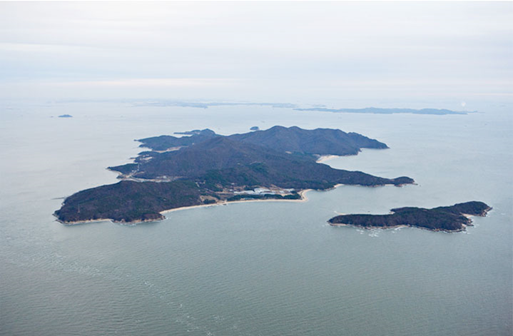 Silmido sea fishing points include Silmido's northwest seashore rocks and Silmido beach's seashore rocks, where you can fish on land and rent a boat and go to Silmido's southwest sea.
There are inland fishing points such as Gwangmyeong seawall / seashore rocks and Gwangmyeong dock on Muuido Island, where there is Gwangmyeong dock.
Finally, a one-day tour around Somuui island and Silmi island by renting a boat is gaining popularity.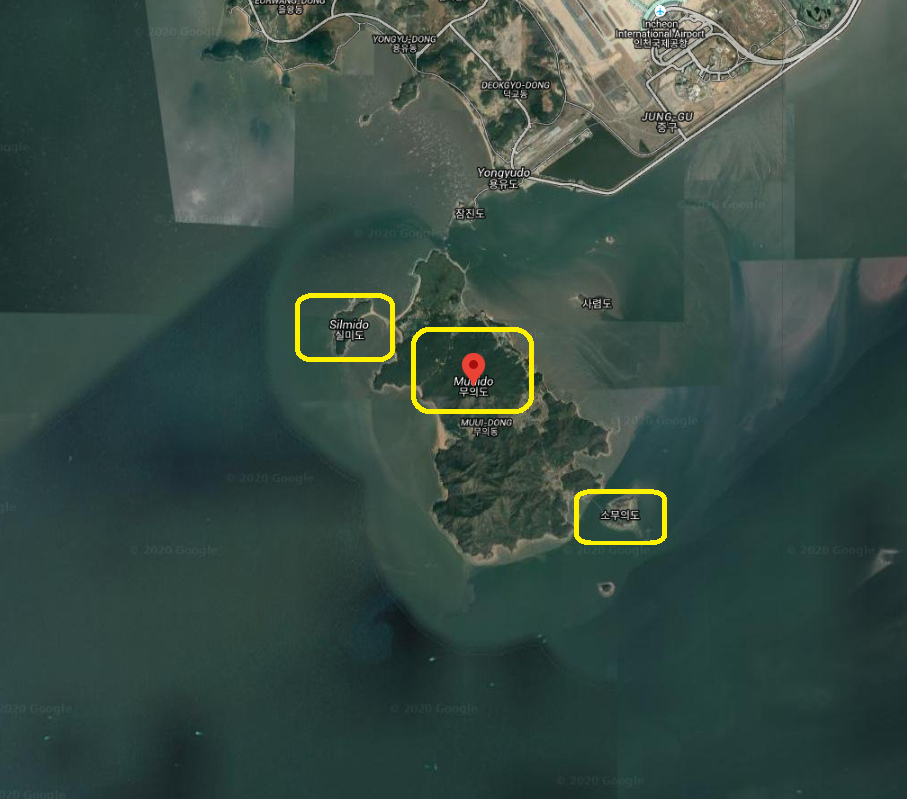 On Silmido, Muuido and Somuido, the following fish can be caught all year round:
Sea bass can be caught in summer and winter and octopus (jjukkumi) can be caught only in summer.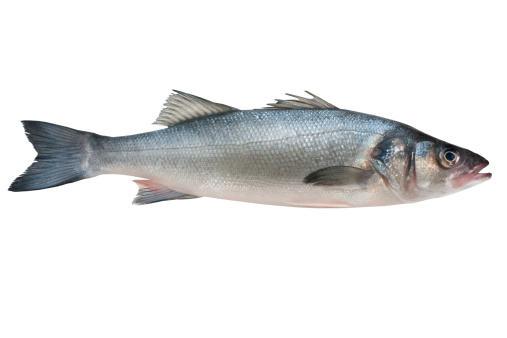 The most commonly used baits include:
(Horse) mackerel
(Blue / red) sea worms
Krill
Sardines
Frozen / young smelt
Anchovies
Gizzard
Spipefish / halfbeak
Mudfish
Squid
Muuido has recently been connected to land by road, so you can go there without taking a boat and Somuuido and Silmido are also connected to Muuido. So if you plan to fish on land, you can travel by car without a boat. However, it is said that the number of cars that can be accommodated on the island per day is limited, so it is recommended to travel quickly on weekends!
---
Yongyudo, with the famous Eungwangri beach (Incheon)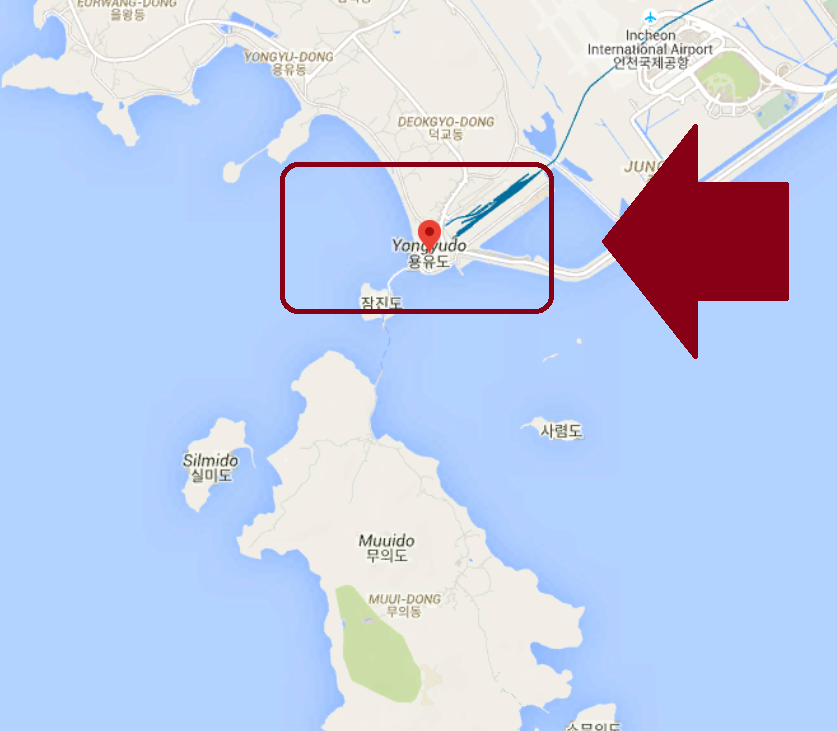 Yongyudo, one of Incheon's representative islands, has various fishing points.
You can enjoy fishing from the rocks on the seashore at Eungwang-ri, Wangsan, starting from Seonyeobawi, located in the southwest of the island, or fishing on a boat at Eungwang-ri dock on the seaside of the northwest side of Wangsan beach.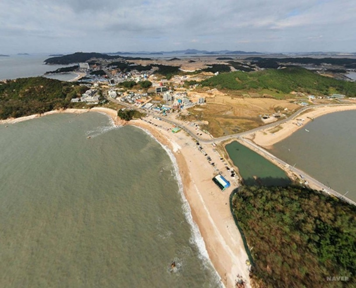 The main fish species of Yongyudo are:
Halibut
Sea bass
Flathead mullet (caught from spring to autumn)
Gobiidae (Goby)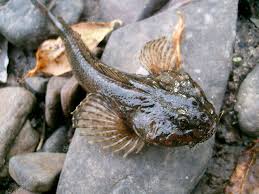 Most commonly used baits include:
Horse mackerel
(Blue / red) sea worms
Krill
Shrimp / clam / fish meat
It is said that precipitation is concentrated in August-September on Yongyudo and fog often occurs in spring: so please check the weather before departure. This Yongyudo is well-prepared for entertainment for all ages, including the famous Eungwang-ri beach, where the Marine Festival is held every August, making it a great resort for the whole family to enjoy.
Time required: About 50 minutes by car from Seoul to Yongyudo
Cost: about 7,000 won toll
How to get there: Directions from Seoul to Yongyudo refer to Naver Maps
---
Island of two fishermen, Seungbongdo (Incheon)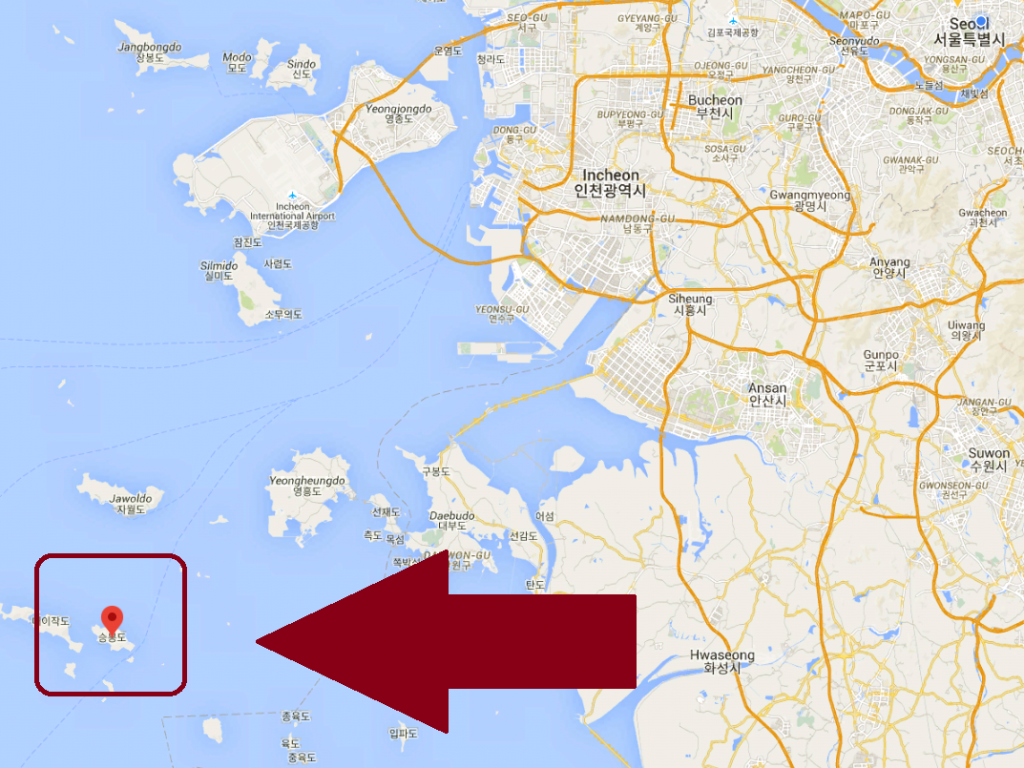 It is said that Seungbongdo's original name was 'Shinhwangdo'. It was supposedly named after misters Shin and Hwang, who were fishing in the West Sea, settled while adrift. Despite being small, it is an island loved by many anglers because they can catch a variety of fish species.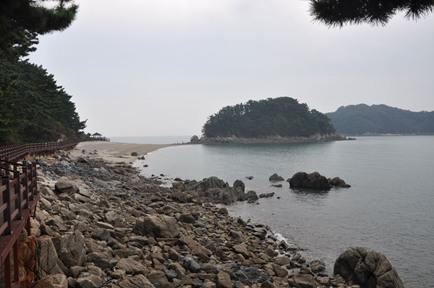 From spring to autumn you can catch:
Halibut
Greenling
Sea bass
Mullet
Rockfish
And in winter you can catch:
The most commonly used bait is:
Shrimp
Fish / squid meat
Horse mackerel
(Blue / red) worms
Mudfish
Krill
Around Seungbongdo, there is a lot of fog from April to June every year and August to September is the most crowded because of fishing on the boat, when there are severe storms on the sea from November to January. It is recommended to check the ferry operation in advance. Seungbongdo offers not only sea fishing, but also a variety of programs such as: coast walk and uninhabited island experience which are gaining popularity after appearing on TV. How about spending a few days and enjoying various experiences?
Route: From Seoul to Banga dock by car, ferry to Seungbongdo
Time: It takes about 1 hour and 45 minutes in total, car toll is free, ferry round trip fee is about 15,000 won per adult.
How to get there: From Seoul to Seungbongdo refer to Naver Maps
Detailed island information: Incheon Tourism Organization
---
Sapsido, the treasure of Boryeong

Sapsido is rich in well-developed reefs and fishery resources around the island. There are many fishing points, so it is an island that attracts many fishermen all year round.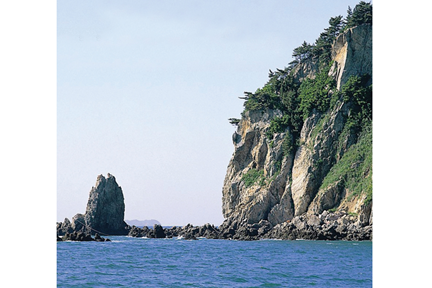 The main fish species of Sapsido are:
Sea bream
Halibut
Rockfish
Greenling (winter)
In spring and summer, it is rumored to be a good place for cuttlefish and octopus in autumn.
The bait used is:
(Mud / freshwater) shrimp
Crab
Mudfish
Squid
Horse mackerel
(Snail / blue / red) worms
Krill
Sapsido is a place with a lot of fog and snow in winter. Please check the weather conditions before departure.
On Sapsido, not only is there forest trekking to Geumsong temple, but also clams are abundant in the tidal flats and there are many sea cucumbers and abalones in the vicinity. However, if you are preparing for a day trip, it is recommended to get some food around the Daecheonyanan Passenger Terminal because there are not many restaurants.
Route: From Seoul to Daecheon Port Daecheonyeonan Passenger Terminal by car, ferry ride…
Time: It takes about 2 hours and 20 minutes in total
Cost: 7,600 won for car toll and about 20,000 won for ferry round trip for adults.
How to get there: Directions from Seoul to Sapsido Refer to Naver Maps
Detailed island information: Boryeong city culture tourism _ Island tour information
---
This weekend, I hope you enjoy a quiet and relaxing sea fishing in the open sea, not in a crowded city. Enjoy (caught) fish barbecue, chewy and fresh live fish sashimi or spicy seafood soup during the best weekend trip!